Welcome to Valleywise Health Foundation Emerging Leaders.
This program is designed to engage a diverse group of young leaders and empower them to become contributing members of the Valley's community. Most great endeavors start with instilling a philanthropic mindset and building a culture around giving.
Diversity is a cornerstone of our community, our hospital and our Emerging Leaders. They strive to ensure the faces of this group represent our neighbors, friends, colleagues, and families.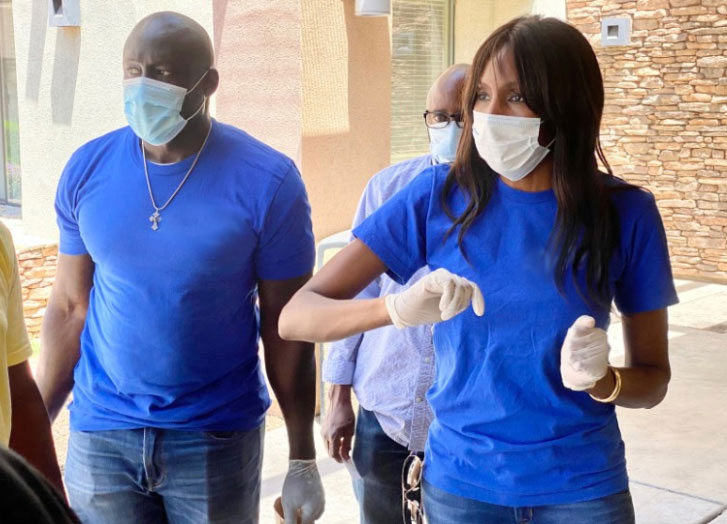 Empowering philanthropy
Through this program, mentees who have proven to be rising leaders will be coached by influencers within the community toward meaningful and charitable pursuits and professional development.
They will understand the diverse communities in which they live and learn how to become active contributing members of it. This program is aligned with Valleywise Health's mission to create healthier, happier communities across the Valley.
How to Get Involved as a Mentor
Executives will nominate exceptional people from their organizations to apply for mentor positions.
This is a lifetime mentorship opportunity with a diverse group of growth-mindset leaders.
Why should you apply to be a Mentee?
Participants in this exciting and engaging one-year program will undergo mentoring and workshops to develop a goal-oriented approach in their professional lives.
You will learn how to overcome challenges and will have an opportunity to practice key methods of storytelling, communications and building an impact.
BECOME A FUTURE BOARD MEMBER
Best of all, rising stars from this program will be considered for the coveted Junior Board Member seats for Valleywise Health Foundation and play a more integral role in the Foundation's operations. This is a great opportunity for hands-on experience with the workings of the hospital, involvement with fundraising and community events, and in building a professional profile. Junior Board Members will play a role in the strategic decision-making of the Foundation's future endeavours.
Philanthropy lies at the heart of human greatness.
– Patrick J Ryan

How we serve

Building the future

Serving the underserved

Rise up